Halogen bulb XENON WHITE H1 55W, 5000K. Set of 2 bulbs
Parameters
| | |
| --- | --- |
| Manufacturer | Michiba |
| Base | H1 |
| Weight | 0.11 kg |
Need help?
Our technical support staff is ready to help and assist our customers. On the phone, by email or instant messaging on working days 8am-4.30pm
Similar products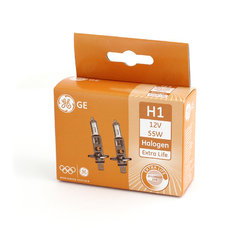 Halogen bulb H1 Extra Life 12V General Electric with extended long lifetime, set of 2pcs.
Halogen bulb Michiba H1 55W with 30% higher luminous intensity.