Water sports swimming Full HD camera, waterproof up to 3 meters (IP68 rating), with wide angle lens and H.264 video compression for fluent video playback. Recordings can be played on your PC immediately after connecting the camera via the USB cable by standard video player. Recordings are stored into the micro SD card.

The camera integrated into the swimming goggles is designed primarilly for water sports use:
swimming
surfing
water motor scooters
water ski
small depths diving

The lens is scratch resistant, fog resistant and protected against UV radiation, angle viewing 135°.

Product feature:
Chipset / Lens: CMOS 5 Megapixel / 135° lens
Waterproof: IP68 rated, up to 3m
Video resolution: 1920 * 1080 (1080p) / 30fps, 1280 * 720 (720p) / 60 fps./sec.
Video Codec / Format: H.264/.mov
Picture resolution: 2048 x 1536 pixels
Photo format: .jpg
Vibration alert: yes (each time you press the button)
USB Port: USB 2.0
Battery: rechargeable Li-polymer battery 660mAh
Memory card: micro SD up to 32GB (not included)
Microphone: yes, built-in
Watermark function: yes, the time/date are displayed while taking the pics or video shooting
Work mode: 1.5 hours of recording on a single battery charge
Dimensions: 195 * 70 * 115 mm
Weight: 160g
Setting menu: "setting.txt" file


Note.: - the video quality depends on the screen size and videoplayer resolution settings






Need help?
Our technical support staff is ready to help and assist our customers. On the phone, by email or instant messaging on working days 8am-4.30pm
Similar products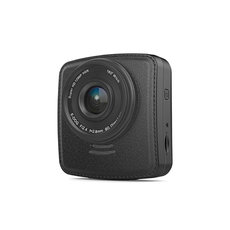 Super HD Car Camera with built-in GPS, 6 layer lens for top quality video with adjustable 3G sensor, the "Motion Detect" and 160° angle viewing, ...