Full HD Car camera with WDR technology and H264 compression for perfect video, integrated G sensor and "Motion Detect" function for recording the important events on the road while driving or for the route´s driving directions recording.

Product feature:
Chipset: NTK 96650
Lens: 120 degree HD lens
LCD: 2.7 "LTPS (16:9) (960 * 240)
Video resolution: 1920 * 1080 30 frames / sec, 1280 * 720p 60 frames / sec
Video Format: MOV H.264
Photo resolution: 12M / 10M / 8M / 5M / 3M
Photo format: JPG
USB Port: USB 2.0
Battery: built-in polymer
Menu Language: optional
Memory card: micro SD up to 32GB (not included)
Microphone / Speaker: Yes, built-in
G Sensor: Yes, adjustable
Motion detection: Yes
HDMI Output: Yes, it is possible to connect to HDTV
AV Output: Yes
Cyclic recording: Yes, Loop Recording
Automatic recording: Yes, after the ignition ON
Watermark function: Yes, the time and date are displayed while taking pics and video shooting
180° inverting function: Yes, flip the picture while filming / photographing
Night mode: high-performance LED
TV standard: PAL / NTSC
On-board network: 12/24V

Note.: - the video quality depends on the screen size and resolution settings of the web player


Need help?
Our technical support staff is ready to help and assist our customers. On the phone, by email or instant messaging on working days 8am-4.30pm
Similar products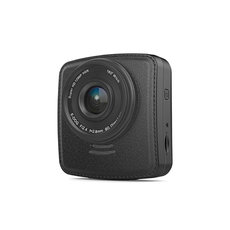 Super HD Car Camera with built-in GPS, 6 layer lens for top quality video with adjustable 3G sensor, the "Motion Detect" and 160° angle viewing, ...