Car bulbs
Vláknové žiarovky značky GENERAL ELECTRIC a MITCHIBA.
Auto lamp General Electric with cap BA15S, white light, 5W, 12V, suitable as a rear parking lights, number plate lights, luggage compartment lighting. Use depends on the design of the vehicle lights. 10 pcs in the package.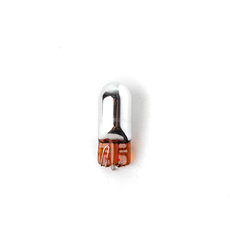 Car bulb MICHIBA with T10 base, design silver glass, amber ligh colour, designed for direction indicators.