KEETEC M WIN is a comfort module for power windows control for vehicles with power supply 12V. The module can be used for closing the 4 power windows or comfort control (up, down) 2 power windows.

Description of system functions
one-touch 4 power window rollup
power window closing when the car is armed
current protection for overload
adjustable polarity
auxilliary output of ignition /power supply of switches in windows closing after arming/

Module inputs:
input for windows open
input for windows closing
door switches connection
ignition input

Module outputs:
4x for power windows actuators connection
power supply output /for power supply of switches in car/

Packing
Need help?
Our technical support staff is ready to help and assist our customers. On the phone, by email or instant messaging on working days 8am-4.30pm
Similar products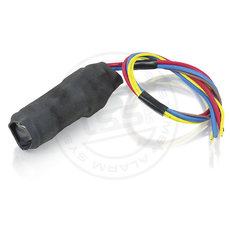 Automatic window closure module for VW group vehicles. It close your windows after alarm activation by longer impulse.